For two years now, I have been using these Bowflex SelectTech weights.  I love the versatility of the weights, but one downside is that the weights increment by as much as 5 pounds.  For example, I use 25 pounds when performing bicep curls.  The next weight is 30 pounds.  This is a 5 pound increment, and is way too much for me, being the weakling that I am.  Then it dawned on me, that it would be nice if I had some weighted gloves, so I could add 1-2 pounds without having to increment the Bowflex weights.
Enter the Altus weighted gloves!  These are like any other weight lifting gloves (I actually used my cycling gloves before), but they have a nice little zippered pocket on the back of the glove.  The gloves each come with four 1/2 pound bean bags that fit nicely into the pocket.  So now I can add up to 2 pounds to each hand, in 1/2 pound increments!
So far the gloves have worked out nicely.  The only issue I have with them is that when using less than 3 bean bags in each pocket, the other ones move around a bit.  Maybe if they came with some kind of spacer or if I pack some bubble wrap in there to prevent the shifting, they would be great!
I realize that for some people, 1-2 pounds may seem like a too small increment, but as I said, I am not that strong (yet!).  The other nice thing about these gloves is that they can be used for shadow boxing or really any activity.  I may try using them while running.
The price was about US $20 and I see no real downside to them yet.  Below is a picture of the glove.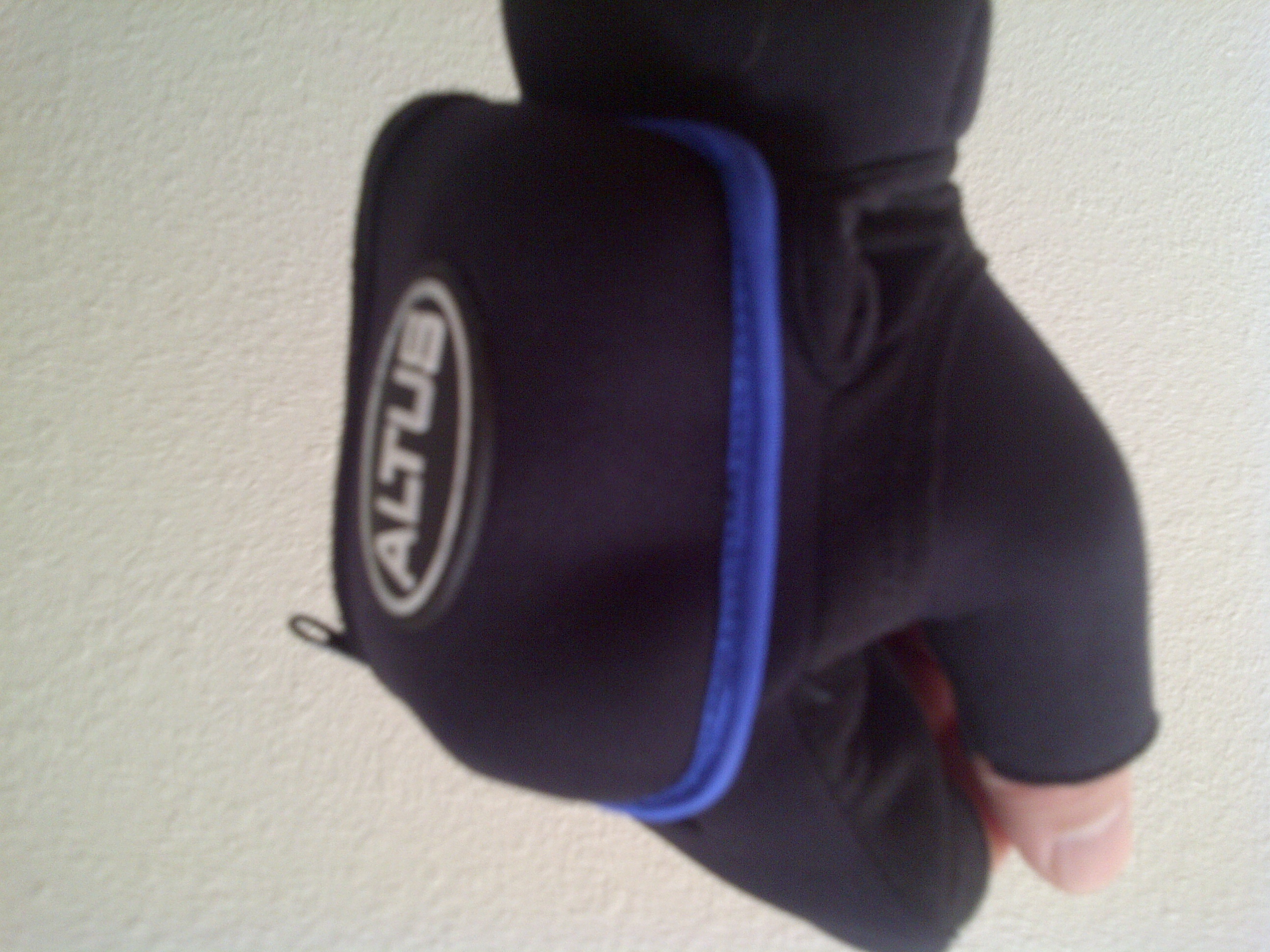 Altus Weighted Glove